national crash prevention program
NCPP is a 501-(c)(3) non-profit organization. The program was created by a former traffic crash reconstructionist with a mission to make our roads safer and reduce the number of traffic fatalities. NCPP offers defensive driving programs and inspiring keynote presentations to high school students and new drivers across the country.
Our Mission: To reduce the number of teen driving fatalities by providing dynamic presentations that are both informative and inspiring. 
OUR COURSE
The NCPP 4 Hour Defensive Driving Program is for drivers that are looking to improve their knowledge of defensive driving as well as drivers that have received traffic citations. This course is available as an in-person or online course.  You may click here to access the course in an online format. To attend this course in-person, view our class schedule below.  Upon completion of the course, each participant will receive a certificate of completion. Please be careful when selecting your course as we do not offer refunds. Participants may reschedule their in-person class but must give notice at least 48 hours prior to their scheduled class. The cost of the course is $50.
OUR PRESENTATIONS
Each of these presentations is designed to encourage and inspire the audience to make positive changes to make our roadways safer and save lives.
You Can't Fulfill Your Purpose if You Don't Have the Chance (Avoiding the 3 Most Fatal Driving Behaviors)
This one hour keynote highlights the three most fatal driving behaviors (Speed, Impaired Driving and Distracted Driving). This compelling presentation uses actual crash investigations and interactive activities with audience members to illustrate the importance of making good decisions behind the wheel.
How to Connect with and Impact the Lives of Our Future Drivers
This one hour, interactive keynote for Driver Education professionals stresses the importance of making a connection with our students to make a lasting impact. Joe uses interactive activities that other instructors can use to show the dangers of the three most fatal driving behaviors to the students in their classes.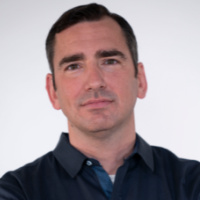 JOE FITZGERALD, EXECUTIVE DIRECTOR/SPEAKER
Joe has worked in the field of traffic safety for nearly 20 years beginning as a police officer. As an officer Joe served as a Traffic Crash Reconstructionist with the duty of investigating crashes resulting in serious injury or death. During his time in law enforcement Joe testified as an expert witness in the fields of Traffic Crash Reconstruction, Drug & Alcohol Impaired Driving, Standardized Field Sobriety Testing and The Streets and Highways of Wilmington, NC. Joe is currently the owner of Southeastern Driver Training Center, a Driver Education facility in Wilmington, NC. He is also the author of Fifteen Ways to Become a More Defensive Driver.
Tim Denny
Daybreak McDonalds (Ret)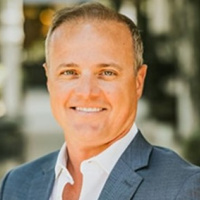 Chad Huneycutt
The Huneycutt Group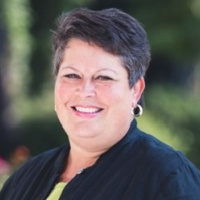 Shanda Bordeaux
Wilmington Christian Academy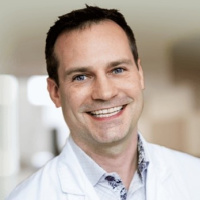 Dr. Dana Shumate
Porters Neck Dentistry
What the audience is saying:
Joe Fitzgerald from Southeastern Driver Training Center is an excellent presenter and has done an amazing job educating Active Duty Military on the hazards of Distracted Driving.  It is frequently difficult to find presenters who engage the audience on a topic that people don't like to talk about unless they are the victim or perpetrator of an unfortunate incident.  That said I have had amazing feedback from every presentation he has given.  He has been flexible with times and even has been willing to put together a virtual presentation tailored to our specific needs to ensure we are able to continue training in a time when social distancing is essential.
As a former crash scene investigator, Joe Fitzgerald comes to the table with instant credibility. Our Marines were highly impressed by his compelling story and cautionary message. Joe's unique 'decision consequence' demonstration with 10 junior Marines and 10 senior Marines really brought home the message of impulsive and impaired decision making.
Loved his presentation. It was interactive, full of examples, and stories! Best presentation thus far for me! INVITE HIM back!
What a dynamic program you gave today!  Your delivery of the information was easy to listen to and very motivating!  The facts are important but your stories made them come to life in a way that I will remember them.